Paris part 2: What you need to know
Cris Typing..
In the part 1 article we covered a few topics, such as:
– When to go,
– Where to go and what do,
– How to get around and where to stay.
In this one you'll get some more specific tips and tricks and highlights about the city that stole our hearts.
FIRSTLY, keep this in mind:  Paris is all in or all out. Either you hate it or you love it.
Skip the Lines and save on Museums and attractions!
When you show up in Paris you may feel a bit overwhelmed by the amount of history, museums, markets, things to do and see and so on.
In order to fully fall in love with Paris (or completely hate it) you gotta figure out your action plan to see the ones that mostly interest you.
Unless, of course,  you are under 18 or an under 26 European citizen -in which case,  jackpot,  you have free entry to most museums and sites.
Single entries to museums can be pricey, so if you are planning to visit at least three sites (which is kinda the minimum for any tourist visiting the City of love), than I'll spare you some researching online:  the best pass is the Paris Museum Pass , and trust me, we thoroughly searched everywhere.
TIP: if you can, book it in advance and get it delivered to you hotel. It will cost some money  (around 12 euros extra) but you will bless this choice, because it'll save you lots of time from having to go and collect it from their office – and wait for your turn.
The office is in the city but we found a bit annoying the actual location, not really near anything.
Their address is : Office du Tourisme et des Congrès de Paris, 25 rue des Pyramides – 75001 Paris
N.B.  This pass doesn't give you access to EVERYTHING: the Notre Dame Bell Tower, for example is not included….although you should definitely go to have a look to the "Ville Lumiere" from up there and say "Hi" to the gargoyles. Mind you the line is Super long -but worth it.  Get the the earliest you can.
Get the right Eiffel Tower tickets
Lines are inevitable. The Eiffel Tower has one line near each "foot" (so 4 lines).
If you don't know, you should be careful on which line you chose to line in:  2 of them sell tickets (slightly cheaper) to climb your way up through the infinite tower's stairs, and the other 2 give you access to the magical lift to get to the top.
So either buy the ticket ONLINE directly from the Eiffel Tower website (agencies tend to charge more)-cheapest, most advisable and quickest option, or if you don't mind the line as long as you have a blank schedule, just make sure you check BEFORE entering an hour-long line which ticket that line allows you to buy.
NB. The stair ticket only give you access to level 2.
You can later upgrade it to get the lifts for the higher levels, but still, we strongly advise to invest something more and get the lift ticket that takes you all the way to the top. The difference is of 10 euros. But it is makes the whole experience a lot better.
Nightlife in Paris
We are talking is one of most vibrant European Capitals. Paris is full of nightlife.
You want to head towards Pigalle for some serious nightlife, while if you are a jazz lover, pretty much  every second restaurant or cafe will have live music almost every day.
Le Chat Noir is a great choice to combine good food, cosy jazz and a late show at le Moulin Rouge.
If you want to feel the breeze, and admire the city sipping wine from the river Seine having a cruise on the Seine can be a very nice  and inexpensive option (it is also included in your Museum pass). 
Don't forget that the Eiffel Tower lights up every hour after the sunset for five minutes. It is pretty spectacular.
We watched it three times. Once while in the Eiffel Tower (we climbed it at Sunset and suddenly we felt all sparkly), once from below the tower, and once from le Sacre Coeur's hilltop. My favourite? All of them!!!
Or you could enjoy the Montmartre atmosphere with the portrait artists and the live music, and if it's chilly, warm up with a glass of their "Vin Chaud" (Hot wine).
Spicy Entertainment: Le Moulin Rouge
To go or not to go?
Let's face it: tickets for the show are quite expansive and some advice to get a cheaper deal from any of the surrounding similar theatres, that don't have a big name, but their show is supposed to be just as good.
Truth to be told, we haven't been to any of the other theatres to compare but let me tell you..
Moulin Rouge Experience rings the magic to your Paris trip!!
Tickets were Em's gift for me in this trip – I know, rightttt?- so to fully enjoy and experience it he got the option where they include a champagne bottle (yes, happy times!).
As anticipated in the previous article, pre-book your tickets if you are there peak season.
If you can't or don't want to,  or want to save some money, try and show up to the ticket office like we did: on the spot, late shows on weekdays are usually cheaper.
You can't really take photos or videos during the show, but guaranteed it is entrancing!
Disneyland and theme parks
We have a whole article  about Disneyland, but it is important to note that Paris also has some very cool theme parks. If you have a spare day, stop at the Asterix and Obelix one. We didn't have time to go this time, but next time it is a MUST.
People and Language
Oh well… tricky part. An Italian writing about the French.
I won't be brutal and judgemental just because I am Italian and we are known to have a bit of bad blood with the French people (and we joke about it with our French friends of course).
But, they will all agree with this themselves, the French do not really…appreciate… when you attempt talking in their language and you are not a native speaker. It may happen they will simply pretend to not understand you and ignore your effort.
English is the way, though the French are not well known for their English skills, the hospitality and tourism workers will definitely understand you, worry not.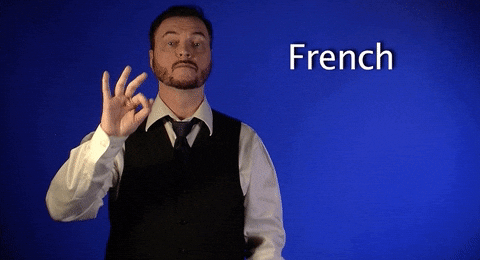 TRICK: The French say Parisians are the worst of their kind. They describe them as "pretencious", "snobbish", "tighfisted".. but really it is just an attitude, an impression, that goes away (hopefully) when you make a joke or compliment them about their City.
Making friends: Paris can be pretty hectic so it not very likely to make friends just as easily. Mind you, Paris is full of expats so you will likely find people from your own Country who will want to exchange a few words with you in your native language.
Money
Needless to say, lots of ATMS and banks. Cash (Euros) is widely used specially for street food, but you don't need a wide amount of it as most places have an Eftpos anyway. AMEX owner, be patient, and always carry your alternative card, as AMEX may be rejected.
Tips are appreciated but are not a custom in France. Most places will have a compulsory service surcharge anyway, which will be charged on your bill.
Local Sim card
It is Paris we are talking about. You will want to share your post sipping beer at the top of le Sacre Coeur, call your hotel, make a restaurant booking, or simply nd most importantly get around with google maps.
You will find lots of options when you arrive at the Airport .
If you are travelling around Europe, consider Vodafone as they have a quite good cover pretty much anywhere. They have some nice deals for tourists travelling around, just remember to specify how long of a deal you need (they may also offer you one week plan.)
Talking about those stairs is making me hungry….
French Food!! Yes, this is what I am going to write about in the next article. It deserves a post on its own.
Will be back with some delicious news very soon!
À bientôt!!!!